Located just off of Bent Creek Road,  White Oaks is one of Auburn's newest and nicest places to live. Residents of White Oaks enjoy many amenities through nearby shopping, restaurants, movie theaters, and conveniently located about 2 minutes from access to Highway 85. The Eastern part of Auburn is growing at a rapid pace. White Oaks is located less than 5 minutes from Tiger Town and 10 minutes from downtown Auburn. The school system is Dean Road Elementary and Auburn city schools.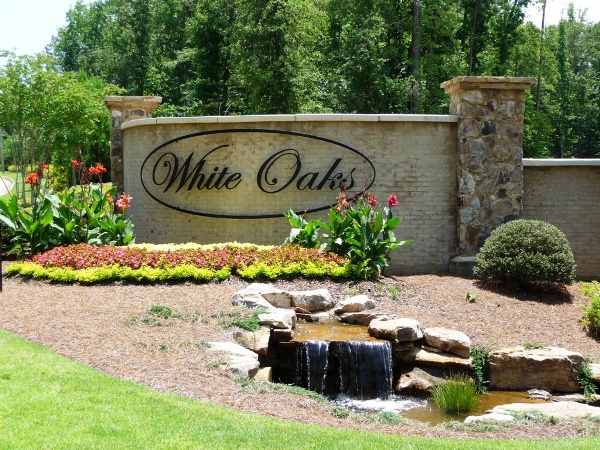 It has been designed to be a unique community of single-family executive estate and luxury cottage homes in one of the fastest growing areas of Alabama. The subdivision has gone to great lengths to preserve the aesthetic appearance, natural setting and beauty of this community. Community landscaping and maintenance is professionally managed. Enjoy other amenities such as underground utilities, neighborhood security cameras, and a neighborhood lake with waterfall all make White Oaks great.
If you are looking to live in White Oaks, you'll want to know that the price range starts at $500,000 and goes up to $2,500,000.  Builders in White Oaks include Michael Allen Homes, Dilworth Development, Harper Homes, Doug Cannon, Fullington Construction, and Compton Homes. There are lots available for anyone looking to build their dream home! For additional information on lot pricing and availability please contact me.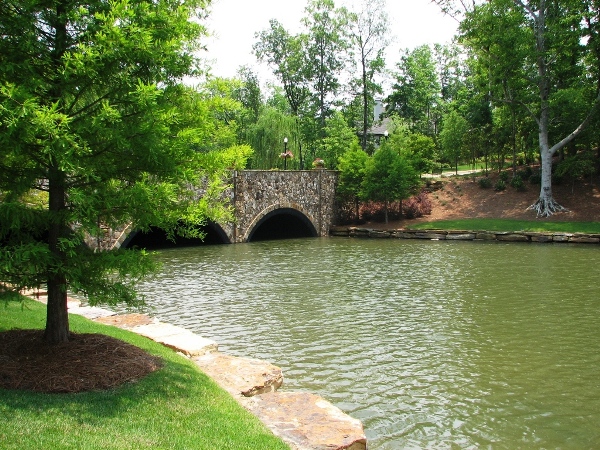 The subdivision has three types of lots. The front part of the neighborhood is the Cottage area. They range anywhere from $600,000 – $900,000. Most of these  provide breathtaking views of the lake and most have large rear patios to enjoy the views. The Cottage lots include all lawn maintenance and grounds upkeep. Fresh flowers are planted yearly. The homes are perfect for those not wanting the hassle of yard maintenance and enjoy beautiful views.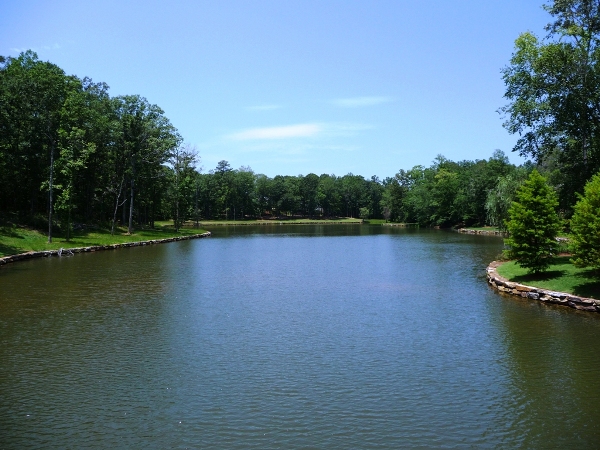 The Manor section is located in the back of the neighborhood and the lots range from .5 to .75 of an acre. There are still some great lots available and the minimum square footage is 2600. With the recent reduction in lot prices (reduced from $127,500 to $65,000) the Manor section provides a great opportunity to get into the neighborhood at a reasonable price.
The Estate section provides larger lots from 1 to 2 acres. The minimum square footage requirements are 3500 square feet. There are still a few Estate lots available and range anywhere from $120,000 to $225.000.
There is a lot going on in White Oaks. Even with the decline in new construction, there are still several homes going up in the neighborhood. Below are pictures that were taken today capture the new homes being built, existing homes, and the beauty of the neighborhood.
Here are a few pictures of the lake, waterfall, landscaping and existing homes in the subdivision:
This is a custom being built in the Estate section by Michael Allen Homes:
The is also a Michael Allen home being built in the Manor section. The address is 363 Bentley Court and is priced at $542,500.
If you would like any additional information on White Oaks please email me or give us a call.