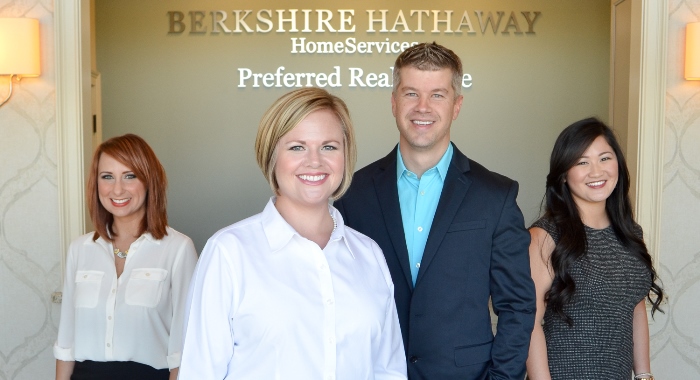 About Ryan
I have lived in Auburn since 1997 and can't think of any other place that I would rather be. I truly love Auburn and enjoying helping other people relocate here. My wife, Charity Edwards also works with me at Berkshire Hathaway HomeServices Preferred Real Estate. She is the CFO of our Auburn office and she keeps me in line. I have been a full time real estate agent since 2004. I enjoy working with computers, home theater, motocross, riding my RZR, Auburn football, and taking trips to my two favorite places in the world (besides Auburn) Windrock, TN and Las Vegas, NV.
Real Estate is a full time career and I truly enjoy going to work every morning! How many people do you know can say that? Today's technology is evolving at a very rapid rate. I feel like this is one of our team's biggest advantages over agents in our area. Technology has never been more important in the real estate industry. Those that are able to keep up will benefit greatly in today's market.
My cutting edge mentality, drive, determination for success and passion for the business has helped me create a strong business that ultimately benefits my clients on a daily basis. I firmly believe in honesty, being available, being respectful, hard working and communication are absolutely necessary to achieve any goal in life. Annie and I both strive for perfection and making clients for life. Our team approach is what makes us unique and extremely valuable to our clients.
About Annie
After graduating from Auburn, I returned home to my family's dairy farm to work. During that time, I met my husband Brycen, who is the co-founder of Ecological Insulation and a builder in Auburn/Opelika. He encouraged me to get my real estate license, not realizing what he thought would be my hobby would turn into my favorite career!
Education and service to the community are very important to me. I have earned the Associate Broker, Graduate Realtor Institute, and Accredited Buyer Representative designations. Currently I am working on my Certified Residential Specialist, one of the most elite designations in the industry. I am a past Director and Treasurer for the Lee County Association of Realtors, as well as the chair of the Governmental Affairs Committee. Starting this year, I will be the Chair of the Community Service Committee, something near and dear to my heart. Each year as an association, we give thousands of dollars to local charities throughout the community.
I have been awarded the Golden Key Award for the Lee County Association of Realtors, my company's Thinking Outside of the Box Award and Business By the Book Award. Since I have been in the business, I have consistently been one of the top agents in my company.
Brycen and I have a son Rankin, a daughter Ella, and a chocolate lab named Scooter. Rankin loves tractors, legos, and playing at the farm. Ella loves anything that Rankin loves! Brycen and I enjoy living in Auburn/Opelika so much! Brycen is an avid wood worker, outdoorsman, and of course a loyal Auburn Football Fan. I enjoy reading, running, and gardening.
Ryan and I decided to become a real estate team in 2008 to combine our talents and strengths to better serve our clients and grow our business. I value his unparalleled work ethic and attention to detail. We are constantly trying to improve our team to help our clients with their real estate needs. With our closing coordinator, Moriah, and our marketing director, Jordan, I truly believe that we have the best real estate team out there. We promise to serve our clients and treat them how WE would want to be treated. We love our jobs!
Please take a minute to read some of our client testimonials to see what kind of service we can offer you and your family.